Explore our new 290 long lasting colours with excellent weather durability.
SURFACE PROBLEMS
& SOLUTIONS
Every surface will have its share of problems over time. Efflorescence, peeling, hairline cracks, or fungus. As the total coating solutions provider, Nippon Paint has developed a wide range of innovative solutions to solve your surface problems. We also have a dedicated team of certified coating advisors ready to provide advice and on-site assistance whenever you need it.
Scroll to select a problem
Problem
Efflorescence
Caused by migration of water-soluble salts from cement surface that is not fully dried before painting.

Step 1
Surface Preparation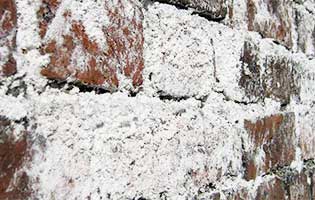 Efflorescene
Remove all surface contaminants either by brushing, washing, scrubbing or high pressure water jet.
Allow the surface to dry completely before painting.
Step 2
Sealer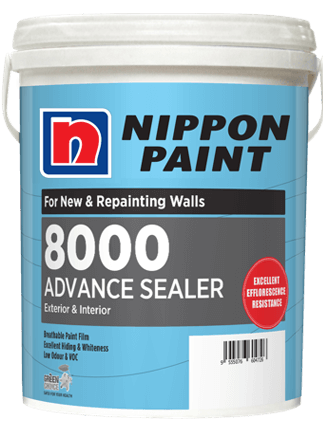 8000 Advance Sealer
Breathable film which has excellent efflorescence resistance.
Step 3
Top Coat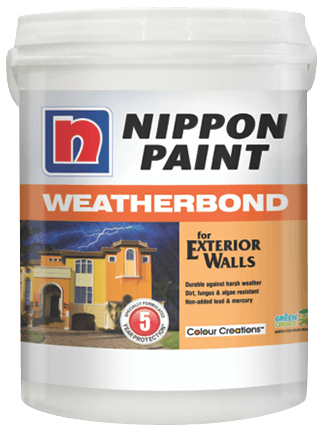 Weatherbond
For tougher protection against harsh weather.