Ensuring The Best Workmanship For You In 5 Steps
Step 1
Construction Site Assessment
A site assessment is done with the applicator to identify problematic areas. We'll advise you accordingly and provide you with a quotation
Step 2
Recommendations And Colour
Scheme Proposal
Our colour experts will prepare recommended colour schemes for better visualisation, We will then communicate the repainting process in a meeting with you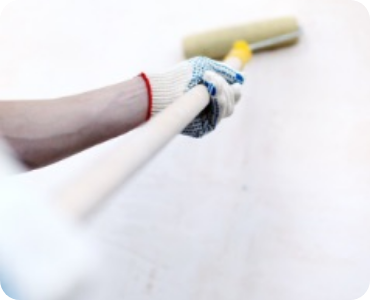 Step 3
Commencement Of Work
Repainting work will commence upon your confirmation. We'll provide the appropriate work force for support and quality control.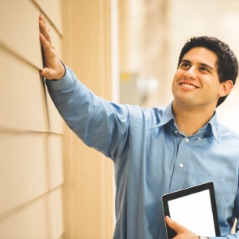 Step 4
Post-painting assessment
After the work is completed, your site is thoroughly assessed and evaluated to ensure up to standard quality.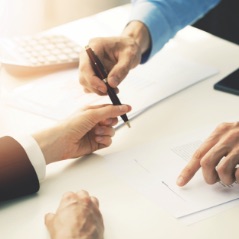 Step 5
Handover
Finally, we'll handover the property back to you together with the Method Statement document that states all tasks performed on site.
Assuring Quality Throughout The Entire Journey
Pre-Painting
Site inspection is done to determine the right surface preparation methodology and proper coatings solution.
Substrate moisture level testing at an acceptable range of 16% or below.
Required instruments are installed.
During Repainting
Inspection on surface preparation.
Ensuring proper application methods.
Post Painting
Quality inspection on colour consistency, peeling, sagging, wrinkling and opacity.
Enhances Resale &
Rental Value
Maintains a
Positive Image
Cost-effective on
Maintenance
Prolongs Life
Span of Property
Improves Indoor
Air Quality
We're More Than Just Quality Products
Trusted Brand For More Than
50 Years In Malaysia
We provide professional waterproofing applicators.
Product Solutions For Every Area
We have solutions for all areas such as roofs, wet areas and basements.
Experienced Professional
Technical Team
We'll tackle any application issues on-site and make regular assessments.
Coating Solutions We Offer
Easy Maintenance
Health Solution
Heat Reflectant Solution
Hard Rock Hotel, Penang
Majestic Hotel, Kuala Lumpur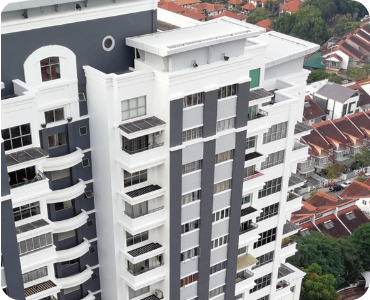 Perdana Emerald Condominium,
Damansara Perdana
Further Information On Repainting Solutions
Related Articles
Read up on a wide range of subject matter to help you get the most out of your Repainting
Know More
Download The Official Brochure
Browse through more in-depth product information and colour selections.
Download Now
Contact Us
We're always here to help if you need any assistance on your projects.
Get In Touch